Police and protesters clash at Hong Kong airport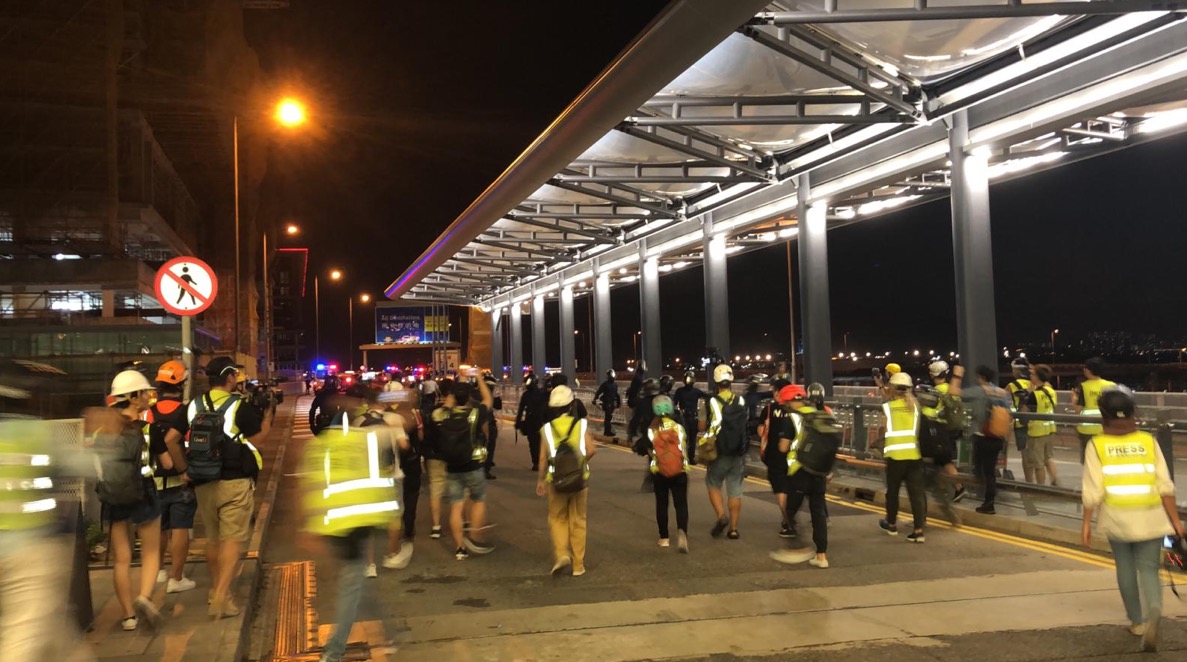 The latest: Riot police clashed with protesters at Hong Kong's airport, but officers have started retreating. It's almost midnight local time.
Earlier today: For the second day in a row, check-ins were suspended and dozens of outgoing flights were canceled.
Anti-China extradition bill movement: The protests were sparked in early June by a proposed law which would have seen people extradited into mainland China's opaque justice system. The bill has been suspended, but not withdrawn.