NYPD Suspends Officer Who Killed Eric Garner After Judge Recommends He Should be Fired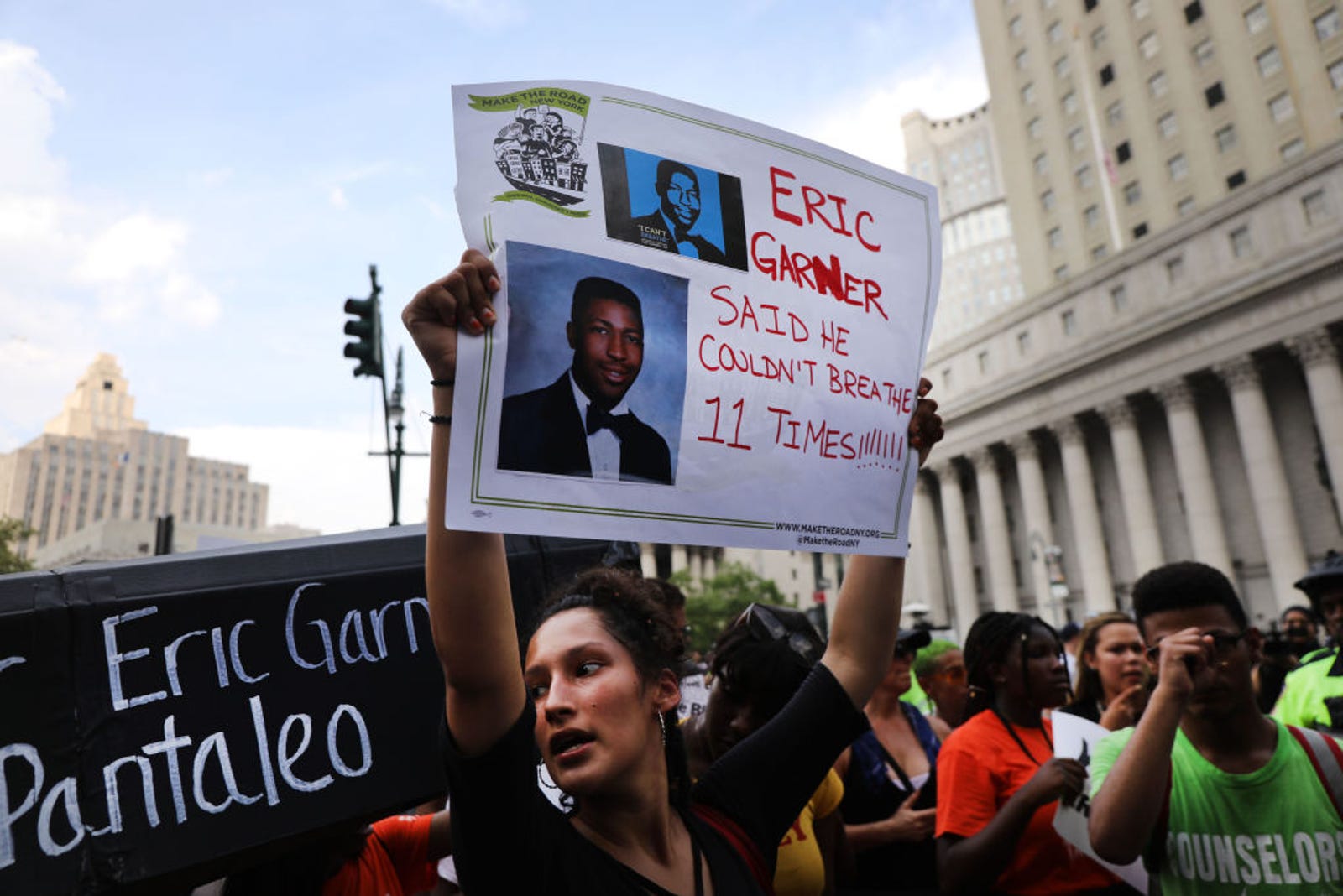 A New York administrative judge has found, like those of us with working eyes, that Daniel Pantaleo—the New York City police officer who used a banned chokehold when arresting Eric Garner for the domestic terrorist crime of selling loose cigarettes—should be fired.
According to NBC News, after the judge's recommendation, the NYPD suspended Pantaleo Friday, but ultimately, the police commissioner will decide if Pantaleo will lose his job. That decision is expected later this month.
"This has been a long battle. Five years too long. And finally, someone has said this cop has done something wrong," Garner's daughter, Emerald Garner Snipes, said at a news conference following news of the recommendation, NBC News reports.
Source: NYPD Suspends Officer Who Killed Eric Garner After Judge Recommends He Should be Fired