Posted by: beast
« on: Sep 15, 2017 12:52:26 AM »
This plan will end up providing you with sufficient food for two for one year. Go ahead and purchase more to accommodate your family. You will spend an average of $10 a week. Some weeks will be more expensive than others, some cheaper.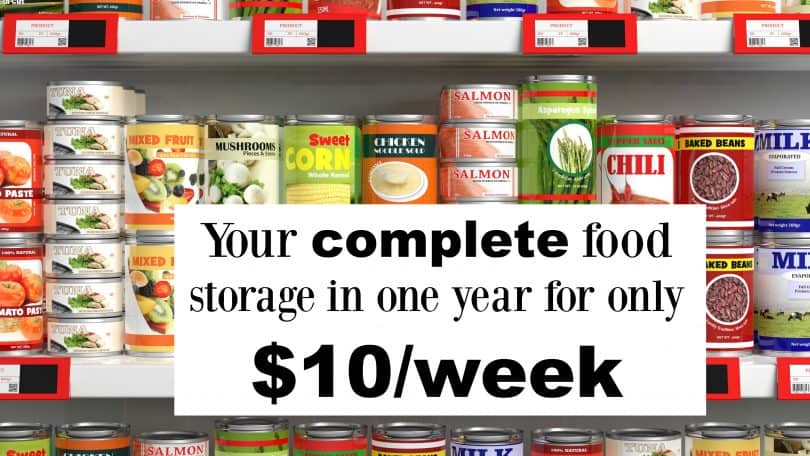 Keep your food storage rotated. In other words, use the things you buy, just replace it. Like if you use two cans of diced tomatoes, put it on your grocery list. If you use a bag of flour, write down another one on your grocery list.
On this list, I did not include water or wheat. Unless you have a wheat grinder, having wheat is almost completely useless. But buy wheat if you have a grinder. If you want to store water, the recommended amount is 1, 55 gallon barrel per person. Barrels can be purchased at most Wal-Marts in Utah or even on Amazon. As for bottled water, I would buy a few cases to start with and then rotate through them, buying more as you use them. Or you can refill used 2 liter soda bottles with water.
Source:
http://www.organizedmom.net/52-week-guide-building-food-storage/