Alabama Declares State of Emergency for the Flu Epidemic as the US Death Toll Rises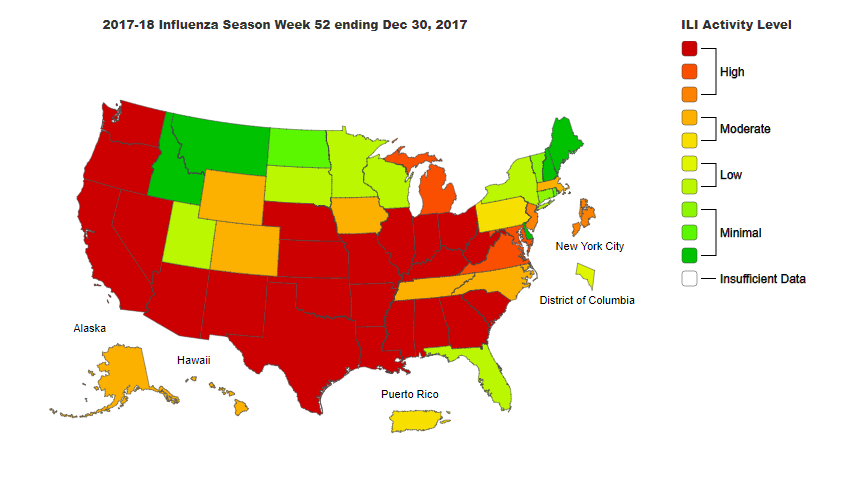 Citing a strain on "overwhelmed" health resources, Governor Kay Ivey declared an official State of Emergency in Alabama on Thursday due to the rapidly spreading flu epidemic.
But it isn't just Alabama.
The flu epidemic is spreading across the US.
In total, the flu has killed 85 adults and 20 children in the United States and last week, the CDC reported that the hospitalization rate for people with the flu DOUBLED.
Source: Alabama Declares State of Emergency for the Flu Epidemic as the US Death Toll Rises